Nechako Valley small business named finalist in 20th Annual Small Business BC Awards
FOR IMMEDIATE RELEASE - March 29, 2023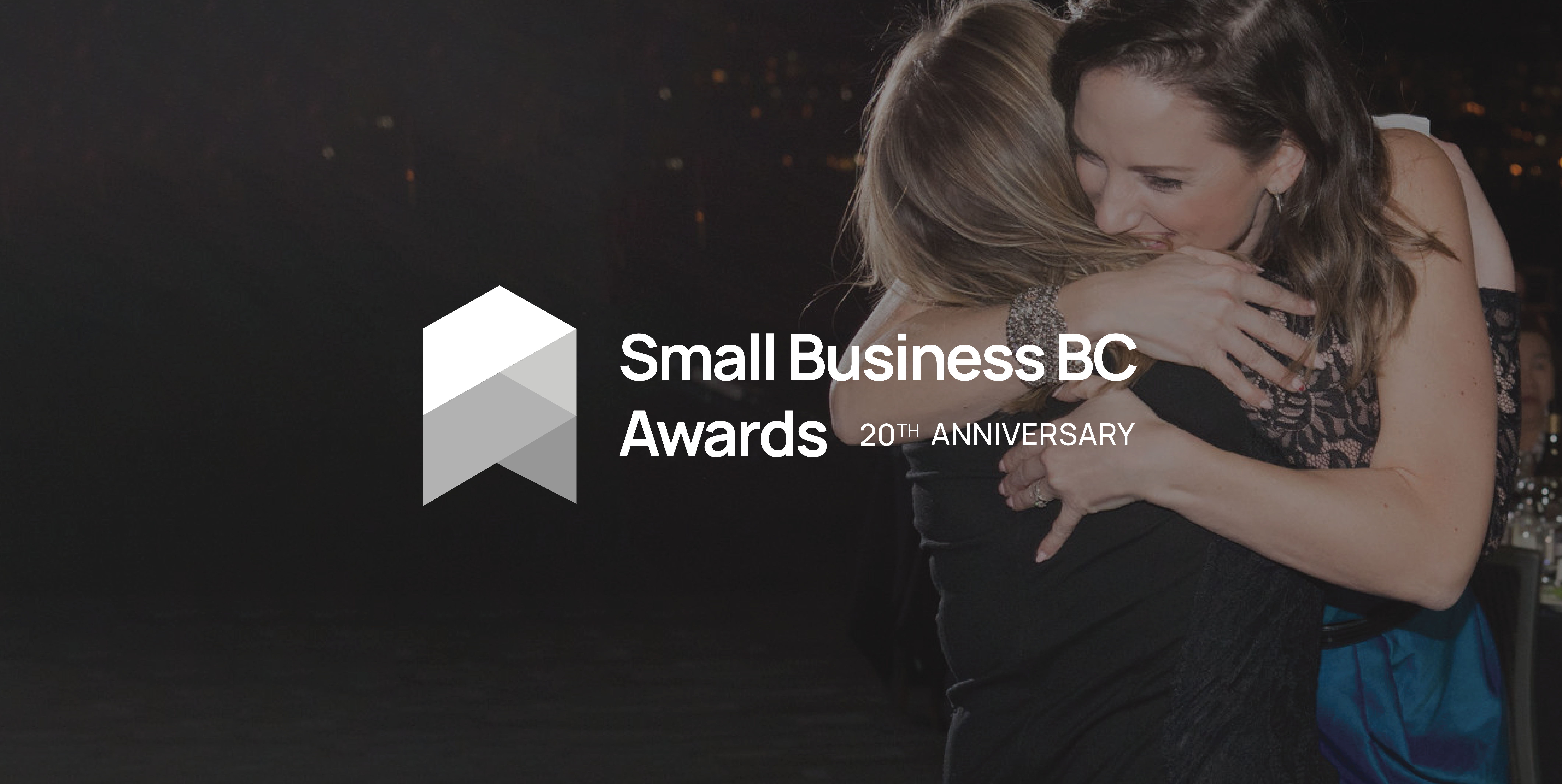 Vanderhoof, British Columbia - Local small business, The Specked Sow Butchery & Market, was selected from hundreds of nominees as a finalist in BC's top provincial award contest, the Small Business BC Awards, earning recognition for their business acumen and community contributions.
The annual Small Business BC Awards is a celebration of entrepreneurship where small businesses are recognized for their exceptional achievements. This year marks the 20th anniversary of the Small Business BC Awards with 613 ​ nominations across 84 communities in BC. To select the finalists in each category, over 74,000 votes were cast and then nominees were narrowed down by a panel of business experts. One small business from the Nechako Valley was named a finalist this year: 
The Speckled Sow Butchery & Market Ltd., Vanderhoof. A butcher shop/market that provides a cut and wrap service, The Speckled Sow is a finalist for the Business Impact Award, honouring their hard work toward providing affordable, local meat & food for Northern BC.
The Small Business BC Awards started out as a simple business planning contest and has evolved to become the largest and most recognized awards program dedicated to small businesses in Western Canada.
"British Columbia is home to an incredible variety of small businesses who deliver important services, produce quality products and are closely linked to the communities they serve," said Brenda Bailey, Minister of Jobs, Economic Development and Innovation. "These Small Business BC Awards finalists are an important part of a StrongerBC economy and are all winners in that regard."
"Small Business BC is humbled by the tremendous level of support from BC residents for our entrepreneurs and small businesses throughout the province," says Small Business BC CEO, Tom Conway. "I want to thank each and every one of you who voted. This amazing response is the perfect kickoff to our 20th Annual Small Business BC Awards program, recognizing the achievements of the small businesses who are the backbone of our BC economy and communities."
Business Impact Award Finalists
The Speckled Sow secured a spot among the finalists of the Business Impact Award. This award is sponsored by BCAA and honours businesses that use aptitude in areas like sales, marketing, logistics, finances and operations toward positive action in their community.
49 Below Craft Ice Cream, Oak Bay - An ice cream shop dedicated to crafting high-quality ice cream using fresh, simple, and locally-sourced ingredients.
Homalco Wildlife & Cultural Tours, Campbell River ​ - An award-winning Indigenous tour company offering immersive tours of the natural beauty and cultural history of the region.
The Crow's Nest Artist Collective, Campbell River - Facilitates and encourages the people in their region to incorporate more art into their lives.
The Speckled Sow Butchery & Market Ltd., Vanderhoof - A butcher shop/market that provides a cut and wrap service to the north and Nechako region for domestic and wild game.
Wall to Wall-Renovate, Recycle, Restore, Prince George - A secondhand hardware store where you can renovate, recycle or restore on a budget.
E-commerce Experience Award Finalists
The E-commerce Experience Award goes to a small business that presents a frictionless experience for its customers online.
Copper Pony Poles + Equestrian Sporting Equipment, Courtenay - Makes great products more accessible to equestrians across the country.
Mint Cleaning, Ucluelet - Eco-friendly cleaner manufacturer servicing both residential and commercial with a diverse product range.
Skookum Tools Ltd., Langford - An online platform that delivers industrial supplies directly to their customers' doors.
Timber + Gray, Nanaimo - An online Canadian boutique featuring a collection of casual and comfortable clothing for women.
Two Brothers Toffee, Vancouver - A small batch artisan toffee combining traditional confectionery ingredients with an unexpected twist of modern, unique flavours.
Best Youth Entrepreneur Award Finalists
The Best Youth Entrepreneur Award is sponsored by Kwantlen Polytechnic University and exists to reward young entrepreneurial spirit, saluting a business leader aged 35 and under who is succeeding.
Afrofusion, Kamloops - Established on the backbone of community service, using food as a medium to bring people of the community together.
Friendly Composting Inc., Kamloops - Promotes sustainability within their community by providing waste management solutions and education for local businesses and residents.
Nature Bee, Saanichton - ​ Produces beeswax wraps using locally-sourced materials to serve as an eco-friendly alternative to single-use plastics. 
Ovry, Revelstoke - Exists to offer a better alternative to store-bought pregnancy and ovulation tests, which are wasteful, inconvenient, overpriced and can often feel awkward or intimidating to buy.
Truly Lifestyle Brand, Surrey - Truly Lifestyle Brand is redefining natural skincare, and creating a conscious beauty space all at once. ​ 
Premier's People's Choice Award Finalists
The Premier's People's Choice Award, sponsored by the Province of British Columbia, honours businesses that have won the unwavering and loyal support of their community. 
Discovery Trekking Outfitters Ltd. DBA Discovery Fabrics, Campbell River - Manufactures a variety of innovative products to support an active lifestyle.
Sḵwálwen Botanicals, Squamish - An Indigenous skincare brand that honours cultural knowledge, Indigenous plant science and self-care.
Timber + Gray, Nanaimo - An online Canadian boutique, featuring a collection of casual and comfortable clothing for women.
Truly Lifestyle Brand, Surrey - Redefining natural skincare, and creating a conscious beauty space all at once.
West Coast Karma, Courtenay - A small, family-owned business that strives to create unique, comfortable clothing and accessories.
Contest, Gala and Prizes
Winners for the Premier's People's Choice Award are decided exclusively by a public vote, after a normalization process to allow for regional populations. In the three business pitch categories, Top 5 Finalists are selected based on public vote and written responses judged by internal business experts. The finalists will now pitch to a panel of BC business leaders who will decide the winners.
All winners will be announced at the SBBC in-person awards gala on June 2nd, 2023.
SBBC is offering a $40,000 prize pool for this year's awards, with a $10,000 prize for the winner of each category. For more information about the Small Business BC Awards finalists visit smallbusinessbc.ca/awards.
North Coast Nechako - 2023 Finalists
ZIP - 18 Mb
Download
-30-
---
About SBBC
SBBC is an independent non-profit providing holistic support for businesses throughout their entire journey. We provide affordable, universal access to expert advice, education and unbiased business resources.
​